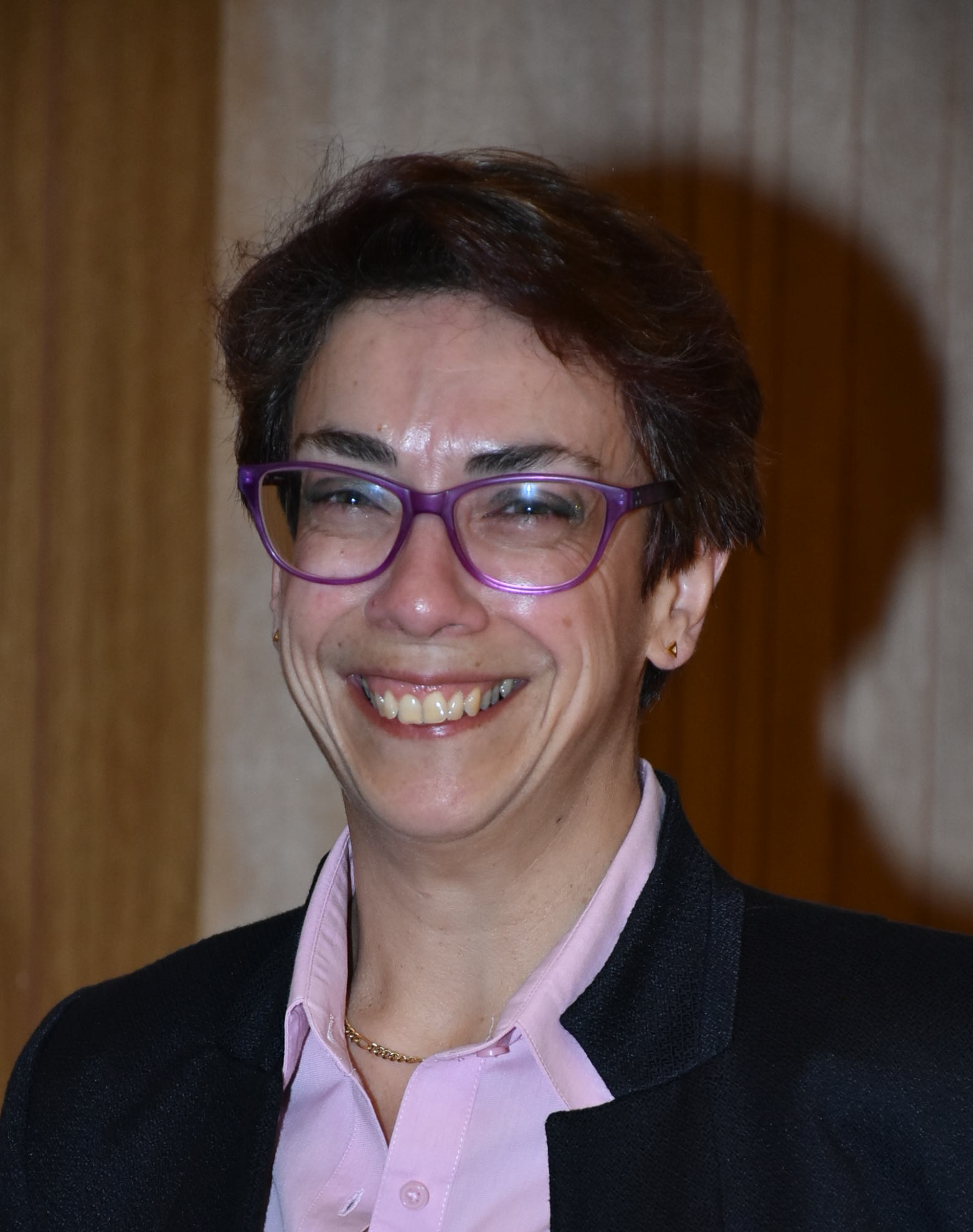 Professor, Dr. Athanasia (Nancy) Pouloudi
President-Elect of the Association for Information Systems (www.aisnet.org)
Athens University of Economics and Business

Building bridges in shaky contexts: navigating the digitally interconnected world
Abstract:
Digital technologies constantly offer new opportunities in our personal, work and social lives, shaping an interconnected world. However, these opportunities are presented at a time of constant, disruptive and, often, unexpected change – the contexts in which we live, work and interact are shaky. We therefore face these opportunities alongside tensions. Our study of information, as exchanged, communicated, falsified, processed, managed is confronted with new challenges. These are reflected in the artefacts and phenomena we study, in our uses of theories and methods, in our engagement with stakeholders, in our academic institutions. This talk will consider whether and how we might build bridges and interconnections that take them into account to make understanding and managing our digitally interconnected world better.
Biography:
Athanasia (Nancy) Pouloudi is Professor of Information Systems Management in the Department of Management Science and Technology at the Athens University of Economics and Business (AUEB), Greece. Nancy holds a first degree in Informatics (AUEB) and an MSc and a PhD degree in Information Systems, both from the London School of Economics (UK). She is President-Elect of the Association for Information Systems (AIS) and will be serving as AIS President in 2023-2024. She was Region 2 Representative on AIS Council (2010-2013) and has regularly served on the AIS Region 2 Board and the Executive Committee of the Mediterranean Conference on Information Systems (MCIS). Her research focuses on organizational and social issues in IS adoption and implementation. Her recent work studies user post-adoption behavior (SIG Grounded Theory Methodology 2021 Best Paper Award Runner-Up) and the impact of cloud computing and the pandemic in the work and personal contexts of IS use. She has worked in a number of European Union funded projects on e-business, e-government, digital health and e-society, and is currently studying children's digital maturity (digymatex.eu) and gender equality in business schools (targeted-mpi.eu). She serves on the Editorial Boards of the Journal of the Association for Information Systems, Information & Management, IT for Development, Health Policy & Technology, and the International Journal of Society, Information, Communication and Ethics. She has formerly served as Senior Associate Editor at the European Journal of Information Systems and as Associate Editor at IT & People. Her service in the global information systems community has been recognized by the 2016 AIS Sandra Slaughter Service Award and the 2020 AIS Technology Challenge Award.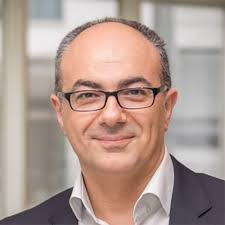 Professor, Dr. Schahram Dustdar
Head of the Distributed Systems Group
TU Wien, Austria

Research challenges for large-scale interconnected ecosystems
Abstract:
In a highly connected world, modern distributed systems deal with uncertain scenarios, where environments, infrastructures, and applications are widely diverse. In the scope of IoT-Edge-Fog-Cloud computing (i.e., the distributed compute continuum), leveraging neuroscience-inspired principles and mechanisms could aid in building more flexible solutions able to generalize over different environments.
In this talk we discuss our recent findings and show that highly connected information- and communications systems constitute learning self-adaptive ecosystems.
Biography:
Schahram Dustdar is a Full Professor of Computer Science at the TU Wien, heading the Research Division of Distributed Systems, Austria. He holds several honorary positions: University of California (USC) Los Angeles; Monash University in Melbourne, Shanghai University, Macquarie University in Sydney, University Pompeu Fabra, Barcelona, Spain. From Dec 2016 until Jan 2017 he was a Visiting Professor at the University of Sevilla, Spain and from January until June 2017 he was a Visiting Professor at UC Berkeley, USA.
From 1999 – 2007 he worked as the co-founder and chief scientist of Caramba Labs Software AG in Vienna (acquired by ProjectNetWorld AG), a venture capital co-funded software company focused on software for collaborative processes in teams. He is co-founder of edorer.com (an EdTech company based in the US) and co-founder and chief scientist of Sinoaus.net, a Nanjing, China based R&D organization focusing on IoT and Edge Intelligence.
He is Editor-in-Chief of Computing (Springer) and was founding co-Editor-in-Chief of ACM Transactions on Internet of Things (ACM TIoT). He is an Associate Editor of IEEE Transactions on Services Computing, IEEE Transactions on Cloud Computing, ACM Computing Surveys, ACM Transactions on the Web, and ACM Transactions on Internet Technology, as well as on the editorial board of IEEE Internet Computing and IEEE Computer. Dustdar is recipient of multiple awards: IEEE TCSVC Outstanding Leadership Award (2018), IEEE TCSC Award for Excellence in Scalable Computing (2019), ACM Distinguished Scientist (2009), ACM Distinguished Speaker (2021), IBM Faculty Award (2012). He is an elected member of the Academia Europaea: The Academy of Europe, as well as an IEEE Fellow (2016) and an Asia-Pacific Artificial Intelligence Association (AAIA) Fellow (2021) and the AAIA president (2021).

Sokratis K. Katsikas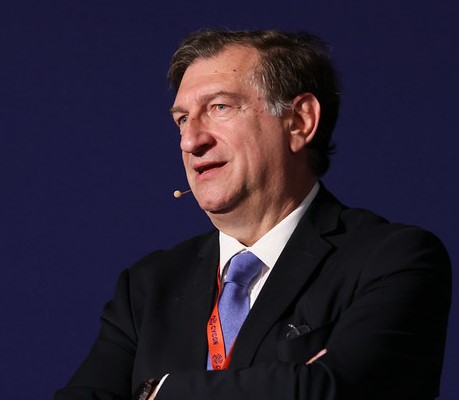 Professor, Dr. Sokratis K. Katsikas
Director, Norwegian Centre for Cybersecurity in Critical Sectors
Norwegian University of Science and Technology

Artificial Intelligence and Cybersecurity in the Connected World: A viable partnership?
Abstract:
Artificial Intelligence (AI) and Cybersecurity are domains of intense research activity. Developments in them and because of them find their way regularly to the media as well. However, how one domain influences the other is less widely known and has been insufficiently researched. In this talk we will provide an overview of the current landscape of AI in terms of both defensive and offensive applications in cybersecurity on one hand and of the risks that stem from manipulating and/or attacking AI-enabled systems on the other.
Biography:
Sokratis K. Katsikas was born in Athens, Greece, in 1960. He is the Director of the Norwegian Centre for Cybersecurity in Critical Sectors and Professor with the Department of Information Security and Communication Technology, Norwegian University of Science and Technology, Norway. He is also Professor Emeritus of the Department of Digital Systems, University of Piraeus, Greece. In 2019 we was awarded a Doctorate Honoris Causa from the Department of Production and Management Engineering, Democritus University of Thrace, Greece. In 2021 he was ranked 7th in the security professionals category of the IFSEC "Global influencers in security and fire" list. He has authored or co-authored more than 300 journal papers, book chapters and conference proceedings papers. He is serving on the editorial board of several scientific journals, he has co-authored/edited 46 books and conference proceedings and has served on/chaired the technical programme committee of more than 870 international scientific conferences. He chairs the Steering Committee of the ESORICS Conference and he is the Editor-in-Chief of the International Journal of Information Security (Springer).